News Release: MatMaCorp Congratulates Founder Dr. Abe Oommen on 2021 NAI Fellow Selection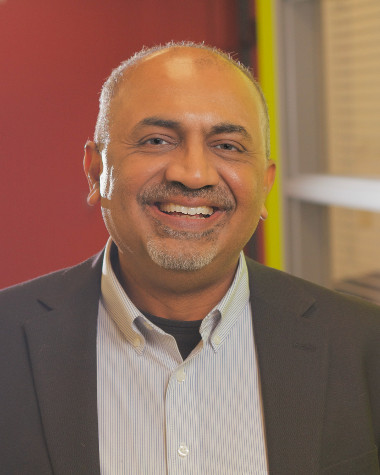 Lincoln, Neb., Dec. 7, 2021 – MatMaCorp (Materials and Machines Corporation), a developer of comprehensive molecular diagnostic systems, announced today that Abe Oommen, Ph.D., the company's Founder, President, and Chief Scientific Officer, has been named a 2021 Fellow of the National Academy of Inventors (NAI).
"From all of us at MatMaCorp, we congratulate Abe on this well-deserved, prestigious acknowledgment of the important impact his work has had in our community and beyond," said Phil Kozera, MatMaCorp Chief Executive Officer. "Abe's passion, ingenuity, and drive inspires our team to work beyond our capabilities with a shared goal of making diagnostics accessible to underserved communities around the world."
The NAI Fellows Program highlights academic inventors who have demonstrated a spirit of innovation in creating or facilitating outstanding inventions that have made a tangible impact on the quality of life, economic development, and the welfare of society. Election to NAI Fellow is the highest professional distinction accorded solely to academic inventors.
"It is a great honor to have been recognized in the year's class of NAI Fellows," said Dr. Oommen. "I have spent the entirety of my career developing commercial products and services with the goal to advance human and animal health and I am as excited today as I was when I started my career about solving challenges and bringing new technologies to market. I would like to thank the University of Nebraska-Lincoln for nominating me for this honor."
Dr. Oommen has spent nearly 30 years as a scientist, inventor, and entrepreneur in Lincoln, Neb. and throughout his career has created intellectual property that has resulted in many U.S. and foreign patents. Dr. Oommen founded MatMaCorp in 2014 in Lincoln, Neb. and today the company has 30 full-time employees. Before founding MatMaCorp, he co-founded GeneSeek, a high-throughput genotyping service lab, where he served as President and Chief Executive Officer. GeneSeek, founded in 1998, was acquired by Neogen in 2010 and today is the world's largest commercial agricultural genotyping facility, with a location remaining in Lincoln. Before that, Dr. Oommen worked as a Senior Scientist at LI-COR Biosciences, a Lincoln-based scientific instrumentation company, where he was involved in the development, marketing, and sales of an automated DNA sequencing system. Dr. Oommen has a Ph.D. in Molecular Genetics/Biochemistry from the University of Kansas and completed his postdoctoral work at the Samuel Roberts Noble Foundation in Oklahoma.
The NAI Fellows Induction Ceremony will be held at the NAI Annual Meeting, June 13-15, 2022 in Phoenix, Arizona, where innovators from across the world will be recognized.
About MatMaCorp
MatMaCorp (Materials and Machines Corporation) is a developer of comprehensive solutions for science, medicine, and agriculture. By combining engineering, life science, and information technology, MatMaCorp has developed a portable, easy-to-use, and affordable suite of products to power human diagnostics, animal conservation, and agriculture applications, including food safety and breeding. Commercially available tests include: A2, African swine fever, bovine congestive heart failure (BCHF), and porcine reproductive and respiratory syndrome virus (PRRS). For more information, please visit www.matmacorp.com and follow the company on Twitter and LinkedIn.
Corporate Contact:
Phil Kozera, MatMaCorp info@matmacorp.com, +1.402.742.0357