A Look Back: MatMaCorp's technology successfully tests for lemur species in Madagascar
What do you do when one of the world's leading zoos needs help performing a diagnostic test in a remote field in Madagascar, a location that is tricky to get to with no lab or electricity in site? At MatMaCorp, you roll up your sleeves and get to work.
In 2019, MatMaCorp's team of engineers and scientists met with Omaha's Henry Doorly Zoo and Aquarium, a not-for-profit organization consistently ranked as one of the world's top five zoos and recognized nationally for their conservation, animal care and exhibit design.
"In discussing the zoo's research interests, it was immediately clear that we would be able to provide MatMaCorp's technology to help them perform testing to identify a Lepilemur (sportive lemur) species in Madagascar," said Dustin Petrik, Ph.D., MatMaCorp's Director of Business Development.
Previously, when this lemur species was tagged and sampled in Madagascar, there was no option for onsite testing. The samples were stored until the zoo's research team received approval to ship them back to the United States, sometimes waiting a year after samples were collected. Once the samples arrived, only then could they be sequenced and identified. With MatMaCorp's portable platform, the zoo's researchers would be able to immediately extract genomic DNA from the samples onsite, run tests to identify the species, and get results quickly in the field. Plus, they could do this all without refrigeration, expensive laboratory equipment (or any lab at all), or even a traditional electrical supply.
To prepare for this project, the MatMaCorp R&D team used sequences, previously collected by the zoo's staff, to perform sequence alignment and identify unique target regions to begin developing a custom test.
"Our test covered a total of 26 Lepilemur species from 5 different geographic regions and grouped into 7 multiplex reactions. While our R&D team was busy optimizing and validating the test by using DNA and blood samples provided by the zoo, our engineering team was working to create a solution to power our Solas 8 device using limited resources that would be available onsite in Madagascar," said Petrik.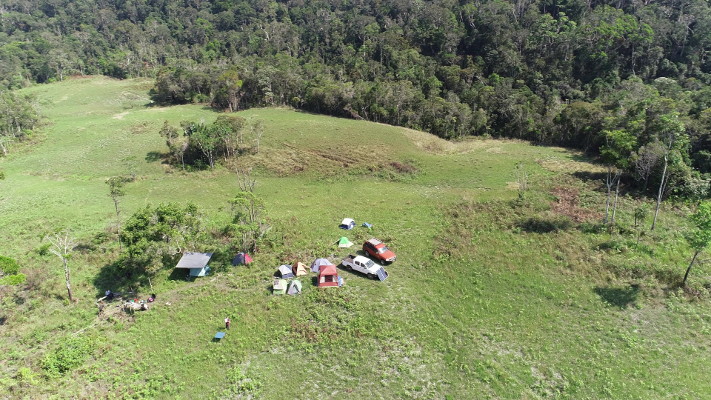 In November 2019, the zoo's team was able to travel to their testing site. Petrik said the team travelled over 37 miles, a journey that took 4-8 hours depending on the condition of the vehicle and dirt roads. With no electricity, they used solar panels to power MatMaCorp's Solas 8 device and what had previously taken several months to a year to complete, the team was able to get testing results in two hours from sample collection to successfully identify the Lepilemur jamesorum species.
"MatMaCorp was able to provide a complete solution for this challenge," said Petrik. The solution, making the Madagascar project a success, included three of their key products: the MagicTip DNA isolation kids, the C-SAND custom assay kits, and the Solas 8 device.
The MagicTip DNA isolation kits do not require a centrifuge, column purification, or precipitation
The C-SAND custom assay kits can detect unique targets or SNPs, in multiplex reactions, and are freeze-dried so they can be shipped and stored at ambient temperatures without refrigeration
The Solas 8 device is rugged, portable, and enables the DNA isolation and reactions to be performed in the field, even when using solar power
MatMaCorp is no stranger to providing solutions to very specific, and oftentimes challenging, projects. In fact, the team welcomes it and calls it just another day at the office.
Petrik said of MatMaCorp's products and technology, "not only can our platform provide a fast solution that can be performed onsite, our products are also affordable and easy to use, whether it's in a field of Madagascar or here at home in Nebraska."